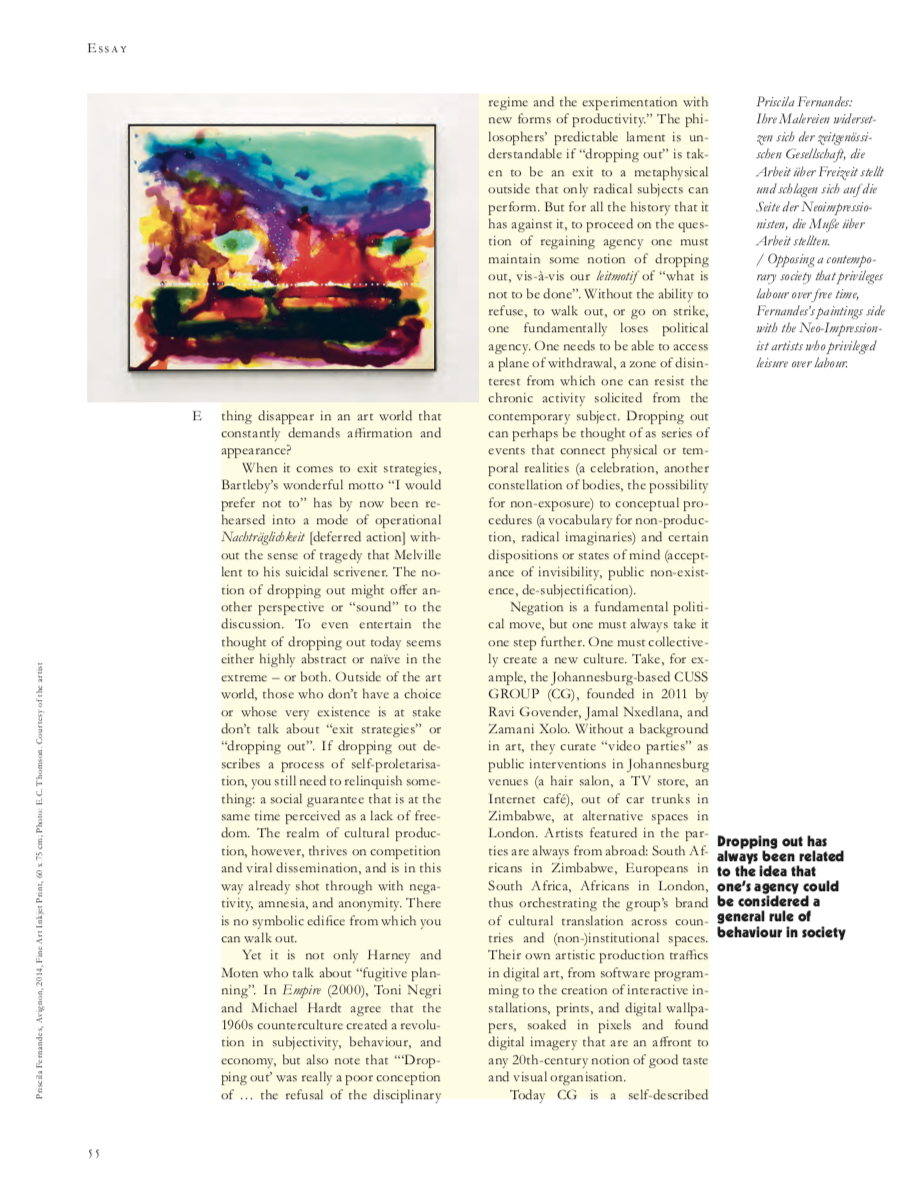 New Forms of Agency
Year: 2016
Author: Lars Bang Larsen
Publisher: Spike Magazine
Download: PDF (2.24 MB)
New Forms of Agency
Now that the human is no longer central to history – replaced, in- stead, by networks and systems – we need to reconsider the old question "What is to be done?" It's never been harder to make your own rules for how to act. How to continue? Acceleration or exit?
Lars Bang Larsen thinks these are false alternatives and searches for new, fluid forms of action.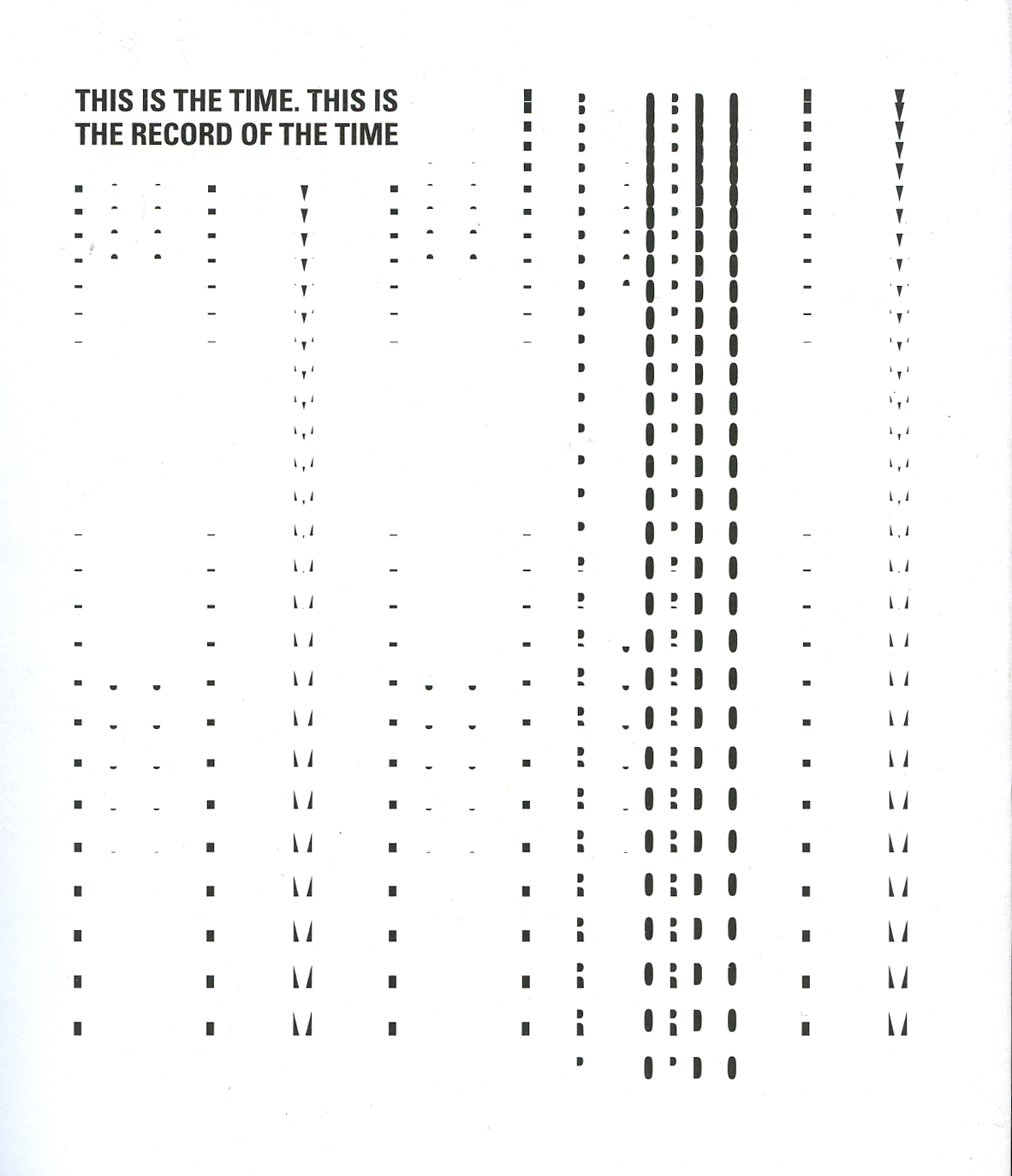 This is the Time. This is the Record of the Time
Year: 2015
Author: Priscila Fernandes
Publisher: AUB Press
Download: PDF (186.68 KB)
This is the Time. This is the Record of the Time, is a publication and exhibition catalogue edited by Angela Harutyunyan and Nat Muller. The book combines theoretical interventions on conceptions of time and temporality by several scholars – including Rico Franses and Ray Brassier – with artistic propositions on its representations and records. Following a collaborative exhibition and public program at the Stedelijk Bureau Amsterdam and the AUB Art Galleries in the framework of Stedelijk Museum's Global Collaborations program in 2014-15, the publication is both a record of the project and a renewed invitation to think of time in the midst of tectonic geopolitical, social, and cultural shifts. With contributions by Kristina Benjocki, Sebastián Díaz Morales, Peter Fengler, Priscila Fernandes, Daniele Genadry, Walid Sadek, Rayyane Tabet, Esmé Valk, and Cynthia Zaven. Read an excerpt of Priscila's text here.