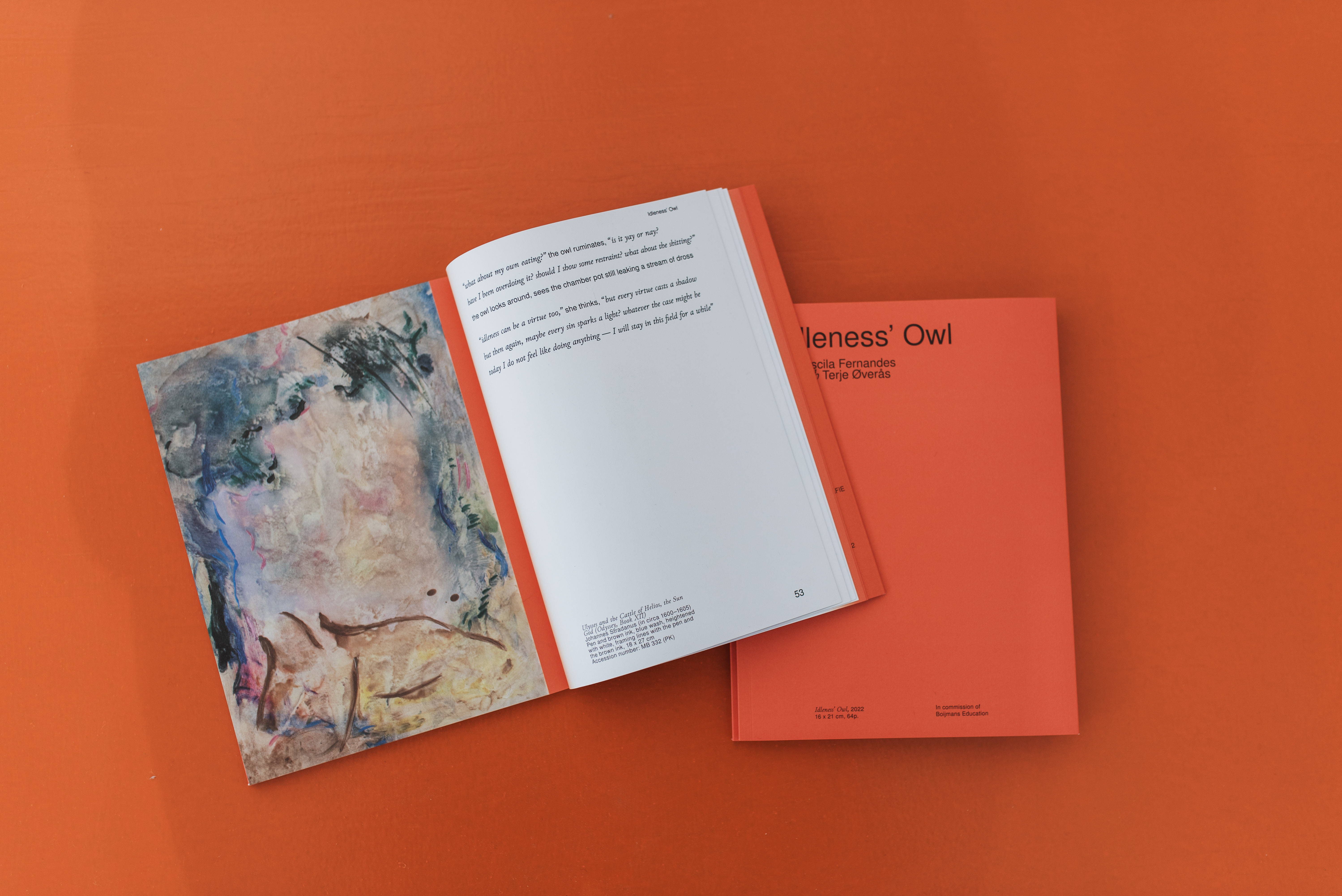 Idleness' Owl
Year: 2021
Author: Priscila Fernandes - with Terje Øverås
Publisher: Museum Boijmans Van Beuningen
Designer: Studio Janne Beldman
Download: PDF (4.21 MB)
Priscila Fernandes traces parallel narratives in an alternative Boijmans collection guide. In Idleness' Owl, she places herself in the mind of the artist, the artwork, the person, or the place depicted in an artwork. By imagining the inner and (somewhat) fictional lives of the artworks and their makers, she invites the audience to do the same. In her 2014 publication The Book of Aesthetic Education of the Modern School (a.k.a ¿Y EL ARTE?) she imagined what would have been the art education programme of La Escuela Moderna (Barcelona 1901-1909). For 'The Artist as Educator', Fernandes is extending this approach by including associative connections in order to find different narratives in relation to the museum collection.
The Artist as Educator
Year: 2021
Author: Creave Studio, Seecum Cheung and Priscila Fernandes
Publisher: Museum Boijmans Van Beuningen
Designer: Studio Janne Beldman
Download: PDF (6.54 MB)
The project 'The Artist as Educator' was initiated by Yoeri Meessen (Head of Education) and developed in collaboration with Lisa Heinis (Curator of Education) and Birgit van Beek (Coördinator Boijmans Hillevliet).